Our Mission
Borton Construction, Inc. was founded in October 1999 by owners Paul Borsheim and Doug Stanton with the goal to exceed customers' expectations on every project. Our motivation for starting Borton Construction was to provide hands-on service by Borton's owners. We felt our approach would provide a more satisfied customer and enhance our ability to educate our clients to make good decisions. The design-build delivery process allows a partnering atmosphere where we are the advocate for the owner, not an adversary. After eighteen successful years, Doug retired and Project Managers Dan Miller and Jim Fink have stepped into the leadership and ownership roles. In addition, Travis Oliver has joined Borton Construction in the General Superintendent position.
At Borton Construction our philosophy is to manage each project as though we owned it. Going through the construction process involves more than bricks and mortar. It involves building relationships and trust. We bring a strong resume of satisfied owners and hope to add your business to our client list. We know construction projects can be overwhelming for owners. Our experience and organizational skills allow you to concentrate on your business, as we concentrate on your project. At Borton Construction, we strive to exceed our clients' expectations of service before, during and after the project.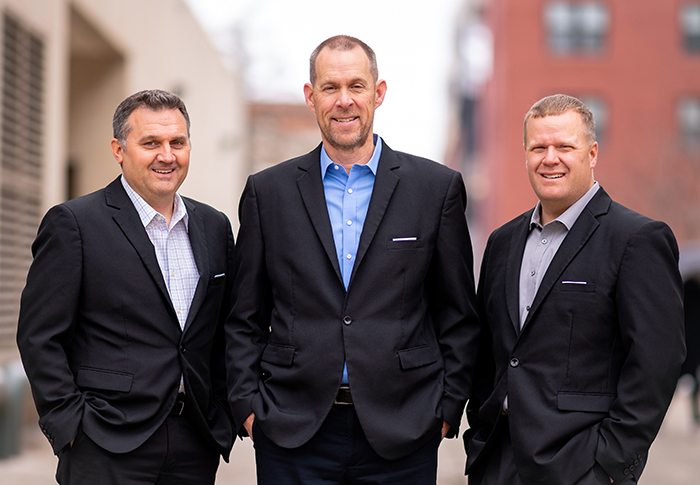 The Borton Difference
The key to Borton's success is the direct involvement by the owners on every project. From the first day, Paul, Dan or Jim are involved in facilitating the design, estimating, scheduling, construction and follow-up. Our hands-on approach allows for better communication throughout the process and keeps overhead costs low. The benefits don't stop there. By being involved throughout the process, the Borton Team goes beyond the "lines on the drawings" to fully understand the needs and expectations of the owner. With combined experience of over 70 years in the industry, our expertise adds value for our customers and business partners by working to reduce costs, tighten schedules, and provide safe worksites. We transform supplier and subcontractor relationships into a cohesive team approach with a single set of goals and established procedures.
Our Successes Include:
Retail
Tenant Improvements
Office
Grocery
Historical
Restaurants/Food Courts
Financial
Multi-Family
Religious
Educational