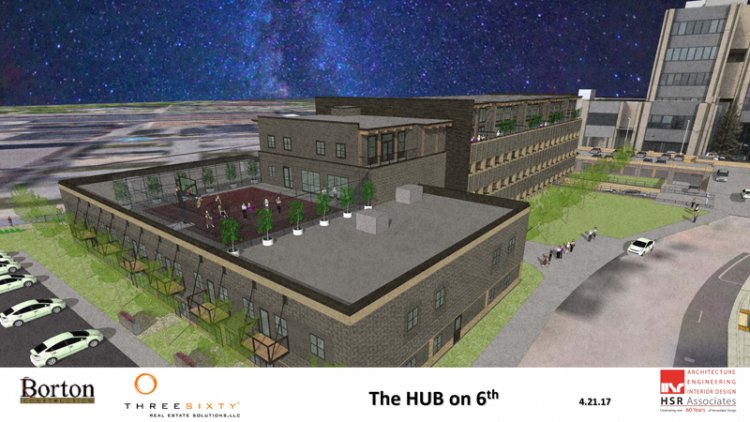 The Hub on 6th
Interior demolition has begun on The Hub on 6th (former La Crosse County Administrative Building). This development will be a mixed-use building consisting of residential, retail, and restaurant tenants. Borton Construction teamed with Three Sixty Real Estate Solutions on this design/build project. The project has been designed by HSR Associates and the general contractor is Borton Construction, Inc. The project is over $15 million dollars and will be completed by September 1, 2018. The project will have many amenities including a fitness room, community room, outdoor sports court, bike storage and repair area, storage units, and parking in the basement.
Just by the nature of repurposing this building in lieu of completely demolishing it we are taking every step possible to be sustainable in the design and construction. A few items to note is the salvaging of the steel jail cells, the reuse of the cement block and clay tile for road base, and the addition of a photovoltaic solar system on the roof. We are also installing a central water system for the building which will dramatically reduce the carbon footprint to supply hot water to all our guests.
Take a look at the recent news article as seen on WKBT News8000:Robot Used in Demolition - WKBT News8000
Here's a peek at the robot demolition, with Marvin Wanders of Three Sixty Real Estate Solutions.
Please Share Me On