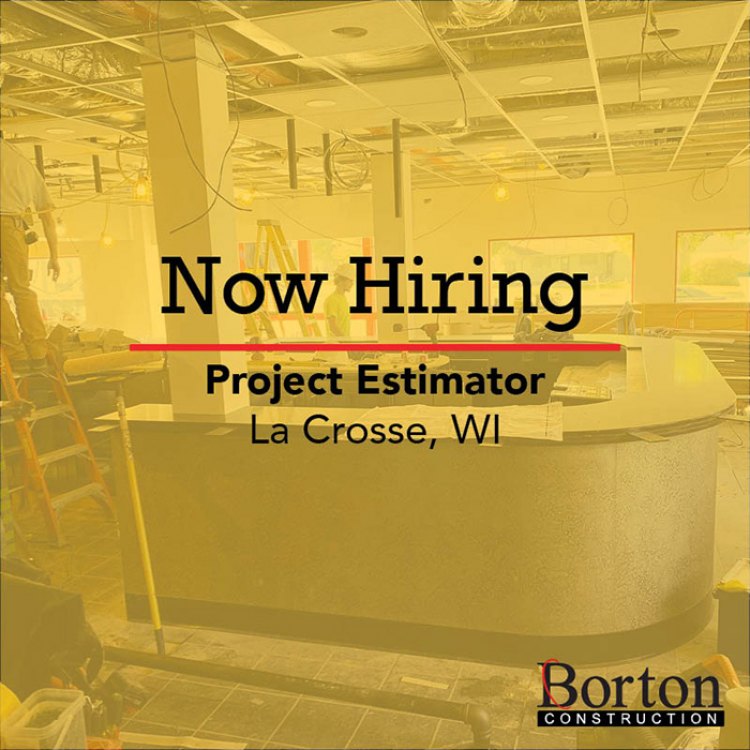 Now Hiring Project Estimator
Project Estimator

Responsible for estimating work of particular projects. Incumbent will estimate work by gathering proposals, blueprints, specifications, and related documents. In addition, he/she will estimate labor, material, and time requirements in order to be able to compute the overall cost of the project. We estimate approximately 80% design-build projects and 20% competitive bid projects. Work is within the Midwest Region.
The Estimator Position works closely with Project Managers to determine the costs associated with completing the scope of work. This position is responsible for completing quantity take-offs, preparing cost estimates, organizing bid bonds, and communicating with sub trades to determine the financial needs of completing a project.
Serious inquiries should email a resume with cover letter and salary requirements to info@bortonconstruction.com
Project Estimator position description
Please Share Me On