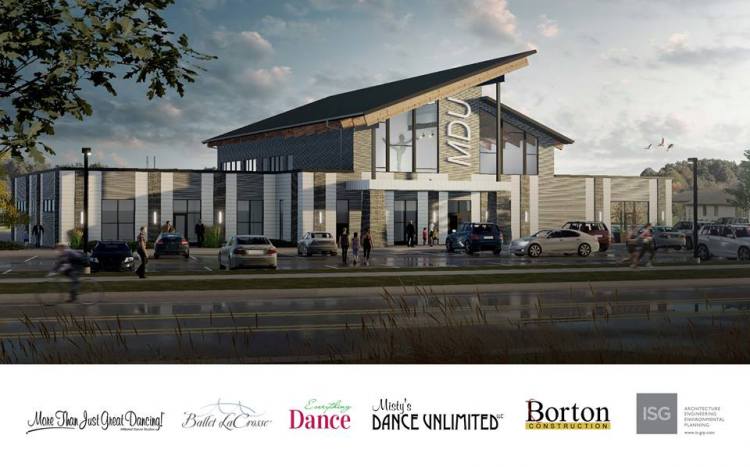 Groundbreaking for new performance arts building for Misty's Dance Unlimited
Misty's Dance Unlimited will have a new home in this new 21,000-square-foot building that Borton Construction will build for owners Misty & Mitch Lown. It will house Misty's Dance Unlimited, Ballet La Crosse, Everything Dance (a dancewear retail store) and a 1,500-square-foot cafe with a drive-thru window. There also will be space to house additional performance arts training programs, such as voice lessons or instrumental music classes.

The design for the new building includes a reception area, four private offices, a recording studio/private office for training, a conference room,public gathering spaces, dressing rooms, a workroom, a food-staging area, a birthday party zone, outdoor seating, a children's play area, bike racks,benches, costume shop, locker rooms for men, women and children, and seven instructional rooms - three of which convert to one large group training and performance area, including a stage.
Stay tuned for updates throughout the process!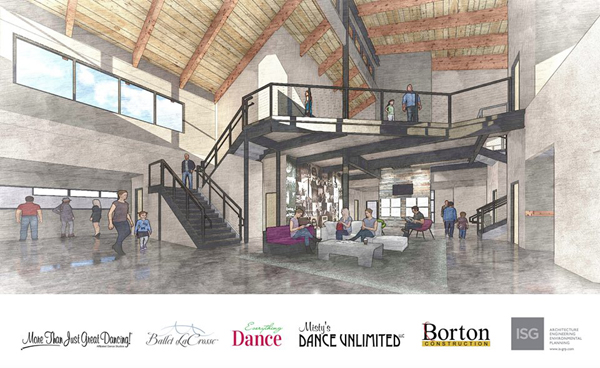 Please Share Me On