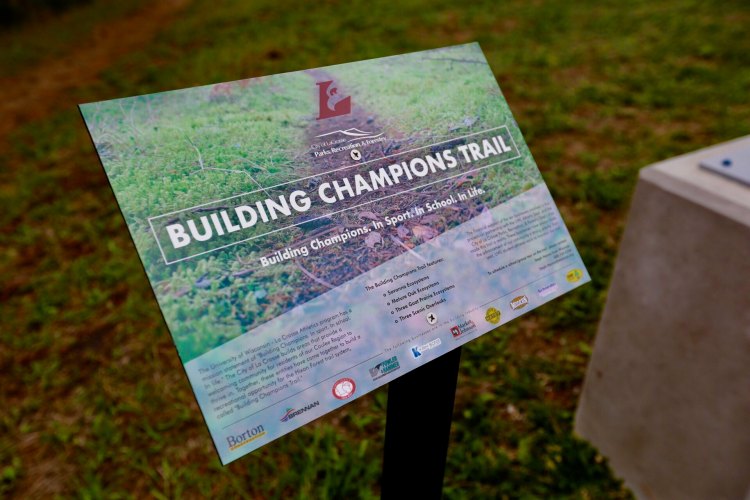 Building Champions Trail
The City of La Crosse Parks, Recreation & Forestry Department, UW-L Athletics Department, and ten area businesses held the grand opening for the "Building Champions Trail". The trail is just over 2 miles long and includes a one-mile educational loop featuring savanna ecosystems, three goat prairies, and three scenic overlooks.
Borton Construction is a proud sponsor of this effort.
Click here for more on this from WXOW
Please Share Me On